Reserve Maui's most unique venue for your private party!
Our incredible oceanfront and under-the-sea settings are perfect for all occasions. Choose a package or call us to customize! We offer special rates for kamaʻāina, youth, and senior groups.
Contact our sales department to schedule exclusive use of Maui Ocean Center, customizable event packages, tour/presentation and entertainment upgrades. Keep in mind: a private marine naturalist-led tour must be booked at least five business days in advance. info@mauioceancenter.com or 808-270-7000.
One Of The Best Event Venues In Maui
Where else can you experience the marine life of Hawai'i while celebrating and making memories that last a lifetime? At Maui Ocean Center, you'll have access to the entire park with a set up in the outside dining area to host your event. As our park supports island sustainability, we do not permit balloons, streamers, confetti, or anything that cannot be recycled or may be blown away etc. 
Host a Birthday Party At Maui Ocean Center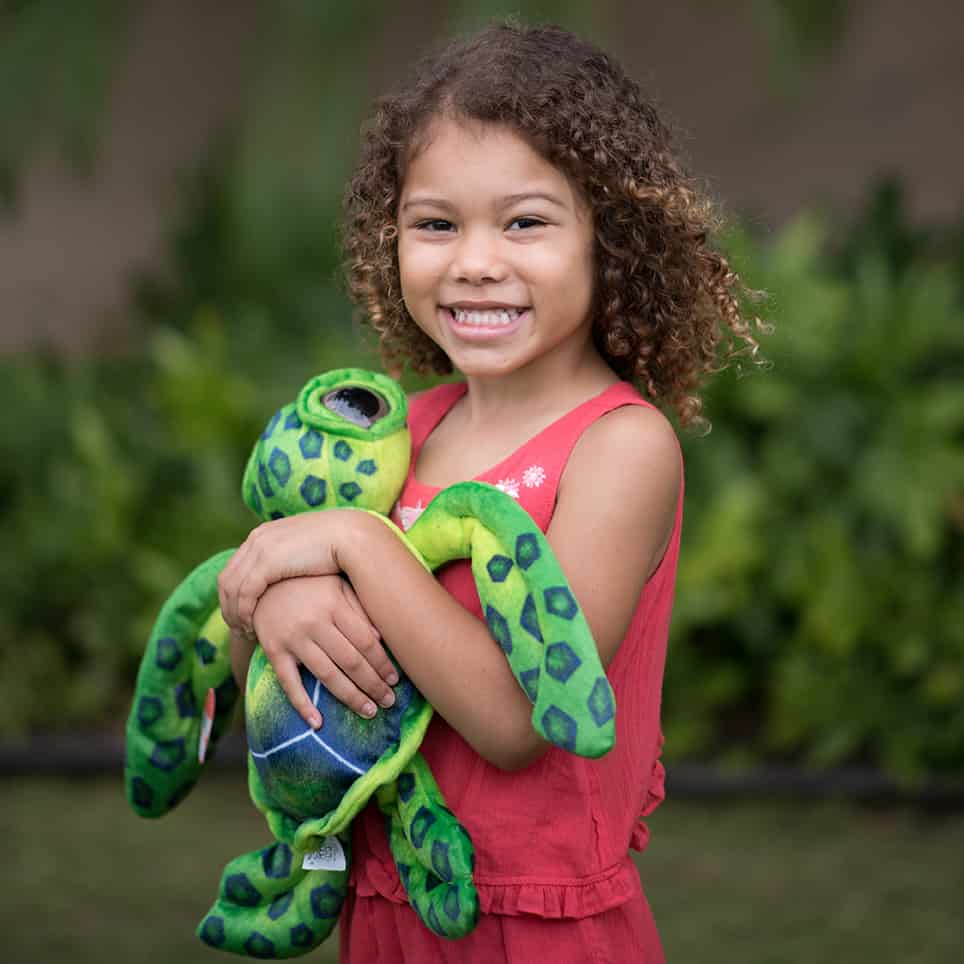 For keiki (children) birthday parties, we recommend General Admission, followed by lunch at our award-winning, platinum-certified 100% sustainable Seascape Restaurant Māʻalaea. Overlooking the beautiful seascape of Maui, Māʻalaea offers a keiki menu for those 12 and under. Menu pre-selection is highly encouraged as we have found keiki are usually keen to eat as soon as they are seated! 
GENERAL ADMISSION: Please reserve & pay for your general admission online, in advance. Maui Ocean Center has timed entry with capacities.
GENERAL ADMISSION PRICING: mauioceancenter.com/reservations
FRONT GATE ENTRY: Please ask your guests to meet you outside the front gate up to 10 minutes prior to your admission reservation time. That way you can congregate & enter together.
MARINE NATURALIST: A Marine Naturalist is also available per your request to provide a fun keiki activity for one hour for an additional price. Contact us to book a Marine Naturalist for the hour.
TIMING: We recommend you allow approximately 2 to 2.5 hours in park, which includes The Sphere Experience (4 years and older only).
SEASCAPE RESTAURANT GROUP DINING:  Please contact us with your preferred date, lunch time, & number of guests. We can then check availability for you & reserve the time if you wish to move forward. As this is a very popular restaurant, walking-up without reservations is not recommended.
ADULT MENU: We are glad to offer a group menu for adults at a set price or guests may be able to order ala carte, depending on the number of guests. It is recommended to have a set menu for 10 guests or more to expedite service.
KEIKI MENU: A keiki menu is available for those 12 years and under. Menu pre-selection is highly encouraged as we have found keiki are usually keen to eat as soon as they are seated.
PIZZA: Pizza is an all-time favorite for birthday parties. Although pizza options do not appear on our Seascape Restaurant menu, we do make them fresh daily at Reef Café & can have them brought to the restaurant. Please let us know if you are interested in pizza for your celebration.
BIRTHDAY CAKE: We are glad to order a cake for you or you are welcome to bring in your own cake. We have a cake knife & server available for your use. Should you wish to bring your own, we can advise what time we can accept the cake and will chill unless otherwise advised. Our simply decorated 6" cake is $65 plus gratuity and tax. More details available on request. Bring your cake and a cut & serve service charge of $3 per person (including adult and keiki) plus gratuity and tax is applied.
DÉCOR: You are welcome to bring and set table centerpieces and individual table gifts. Please ensure that these items are weighted as we are considered an outdoor restaurant, although are rooftop covered. As our park supports island sustainability, we do not permit balloons, streamers, confetti, or anything that cannot be recycled or may be blown away etc. We would be glad to advise you when the table/s will be ready for setup.
Host A Networking or Larger Group Event At Maui Ocean Center 
If you're looking to host your next special group event surrounded by Hawaiʻi's marine life, Maui Ocean Center, the Aquarium of Hawaiʻi is the venue. Whether you reserve the entire aquarium or an intimate exhibit window to the undersea world, your guests will be mesmerized.
LOCATIONS & INCLUSIONS: We offer 3 distinct locations within our park venue that may be selected individually or combined, based on your event needs and number of guests.
OPEN OCEAN EXHIBIT
Open Ocean Exhibit is 750,000-gallon tank with sharks & schooling fish
Reception/Stations: Up to 125 guests.
Dinner: Up to 70 guests
Venue Rental: $5,000
SEASCAPE RESTAURANT, MĀʻALAEA (exclusive)
Dinner: Up to 140 guests
Venue Rental: $7,500 & food/beverage minimum of $125 per person, plus 22% gratuity, 4.166% state tax, based on a minimum of 85 guests.
THE AQUARIUM OF HAWAIʻI (all public areas)
Reception/Stations: Up to 500 guests

Dinner: Up to 300 guests

Venue Rental: $25,000
MARINE NATURALISTS: Maui Ocean Center is glad to offer roaming Marine Naturalists and/or activity stations throughout the park. Marine Naturalist inclusions differ depending on venue. Cost: $450.00 per Marine Naturalist, per hour, minimum 1 hour. 
PERSONALIZED MESSAGE DIVE: Your personalized message will be shown by a diver inside the 750,000-gallon Open Ocean exhibit, available during your event. Cost: $450.00 per Diver, per 15-minute dive (multiple available per hour
Plan Your Wedding At Maui Ocean Center
CEREMONIES IN-PARK: In-Park ceremonies are available from 7:30am, with conclusion before 8:30am, & from 5:30pm to 6:30pm only due to our public park hours. Maximum 1 hour.
CEREMONY LOCATIONS: You may select from 750,000-gallon Open Ocean exhibit window (indoors), Māʻalaea Harbor Lookout (outdoors), or the Living Reef exhibit window (indoors). The wedding couple is welcome to take photos & videos in-park following the ceremony as long as it concludes at the required time.
OFFICIANT/PHOTOGRAPHY/VIDEOGRAPHY: Please coordinate your own service providers & advise us of their name & contact information for our records. All vendors must be government licensed in the state of Hawaiʻi.
DÉCOR: All location spaces offer natural ocean beauty backdrops. No additional décor or tables permitted.
SEATING: We are glad to provide up to 4 white folding chairs complimentary. Additional seating available at a charge dependent on location and quantity.
COST: $1,600 flat fee
GROUP SIZE: Overall group size must not exceed 4 divers & 20 guests.
For further information, please contact: marketing@mauioceancenter.com