When was the last time a whale soared inches over your head?
Maui Ocean Center's Sphere breaks the deep-sea barrier and brings you eye-to-eye with Maui's humpback whales in their realm beneath the waves. Explore the kingdom of these incredible ocean mammals in our 3D Sphere experience.
Join us at one of  Maui's best attractions: the new Humpbacks of Hawaiʻi Exhibit & Sphere. The Sphere is open every day between 10 am and 4 pm, with showings running every half hour. No reservations are required. The Sphere is not suitable for children 3 and under due to the possibility of damage to their developing optical nerves.
Explore their world and learn their secrets. Discover the dynamic life, journeys, and social bonds of these intelligent and spiritual creatures under the sea in the first-of-its-kind 3D Sphere, only at Maui Ocean Center.
Cutting-Edge Visual and Audio Technology
As the first-of-its-kind in Hawai'i, the Sphere marks a new era in the confluence of technology and marine observation. This new experience allows guests to connect with humpbacks in their world by integrating 4k imagery, 3D active glasses, and a 7.1 surround sound system. The Sphere was built with the support and collaboration of science and technology experts to create something not previously possible. Today, it is considered one of Maui's best attractions!
"Until now, people have only observed humpback whales from above the ocean's surface, witnessing their power and size during their infamous breaches," said Tapani Vuori, general manager of Maui Ocean Center. "Our exhibit transports guests deep into the ocean, giving them an inside look into the complex and vibrant lives of Maui's humpback whales and allowing them to forge new connections with one of nature's greatest marvels."
Developed, produced, and directed by Daniel Opitz of Ocean Mind, the film includes footage from two seasons in the waters around Maui.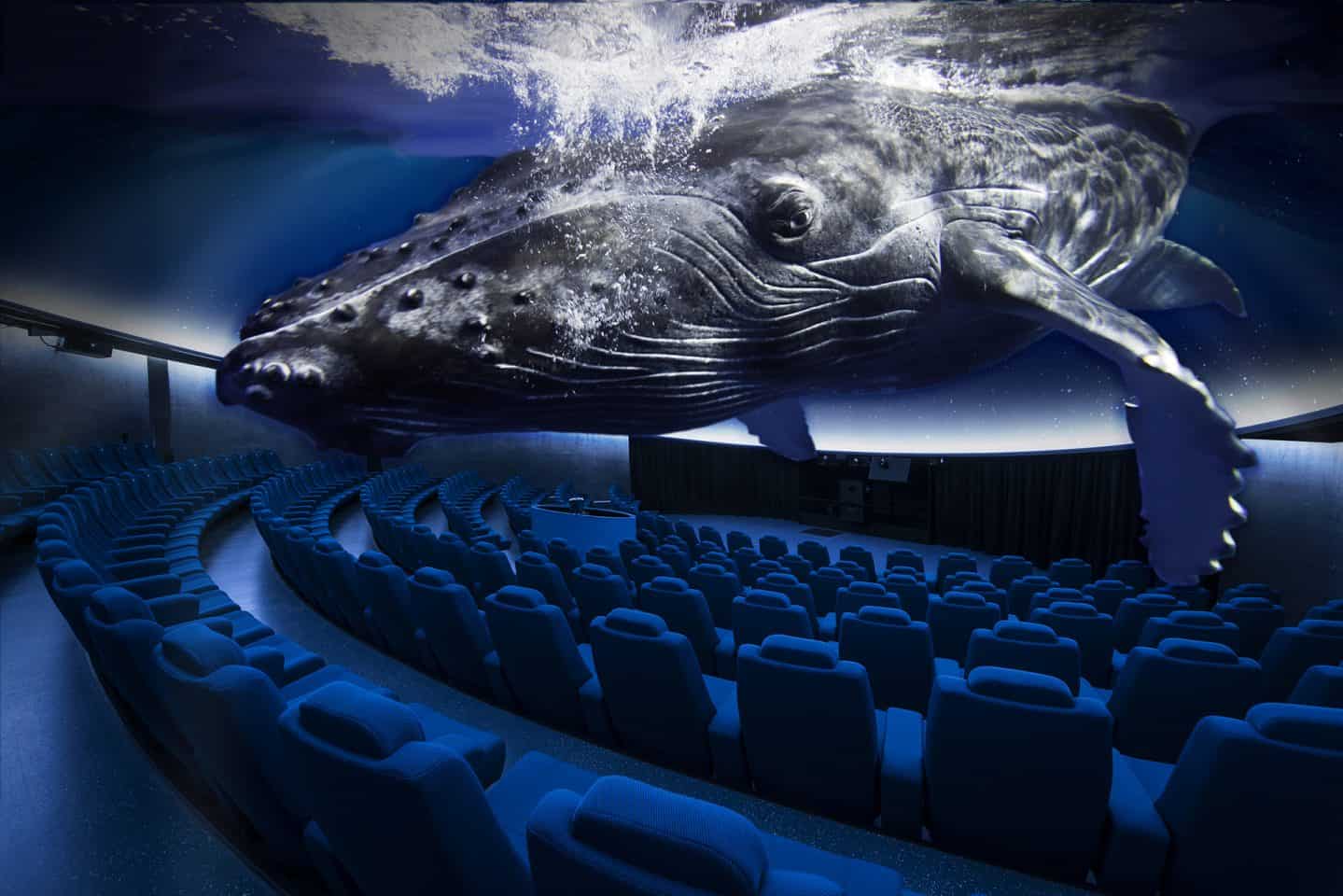 Showtimes:
Daily from 10am - 4pm every half hour
No reservations are required.
Included with admission.
Buy Tickets